Mike Hammar and The Nails - The Band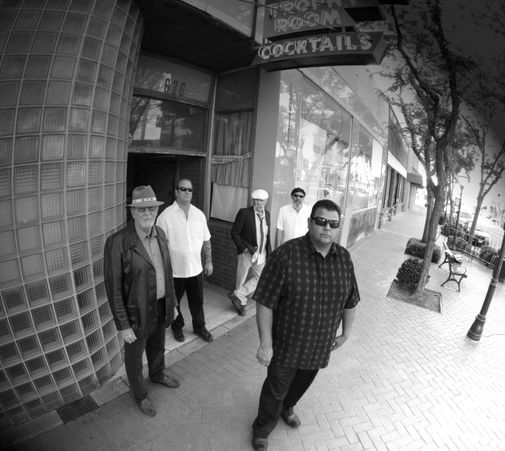 Mike Hammar has been playing the blues up and down the state of California for the past 25 years. This Oklahoma born Native American was brought up on the blues by his father Mike Hammar, Sr. who introduced him to the music of Lightin' Hopkins, Gatemouth Brown, T-Bone Walker, and BB King. After years of being a sideman, Mike set out to create his own legacy. He put together a hard working blues band in 2001 and swore he would do his best to write, record, and perform his own style of blues. Mike Hammar and his band, The Nails, released their first album "Going Home" in the summer of 2004. Their album has received airplay on American Roots Music Radio in Norway, England, Germany, Belgium, Canada, and on the college radio circuit here in the United States. In 2009, Mike and the band won the prestigious Monterey Bay Blues Festival's Battle of the Blues Bands. They followed that up with the release of their second album "Recipe for the Blues" in the summer of 2010. This sophomore effort presented 12 eclectic blues tunes written and produced by Mike Hammar. One of the songs from this album "This Ain't Goodbye" was nominated for an an Independent Music Award. Blues for the Gulf selected another song from the album, "Before Miss Katrina", to be part of a national multi-artist digitally released album in 2010. Mike's music has been featured on Sirius XM Radio's BB King Bluesville station. Mike and his crew have had the honor of opening for some of the biggest names in modern blues. They continue to make their mark on the California blues scene with well crafted original music and heart felt performances. Mike's band consists of "Harmonica Jim" Pedersen, Sparky Gehres on the bass, Greg Merino on drums, and Allan "B3blues" Carroll on the Hammond organ. This unique blues crew offers a refreshing new feel to a traditional American genre of music. Influenced by many blues styles, their sound is eclectic, enthusiastic, and energetic.
Winners of the Monterey Blues Festival Battle of the Blues Bands 2009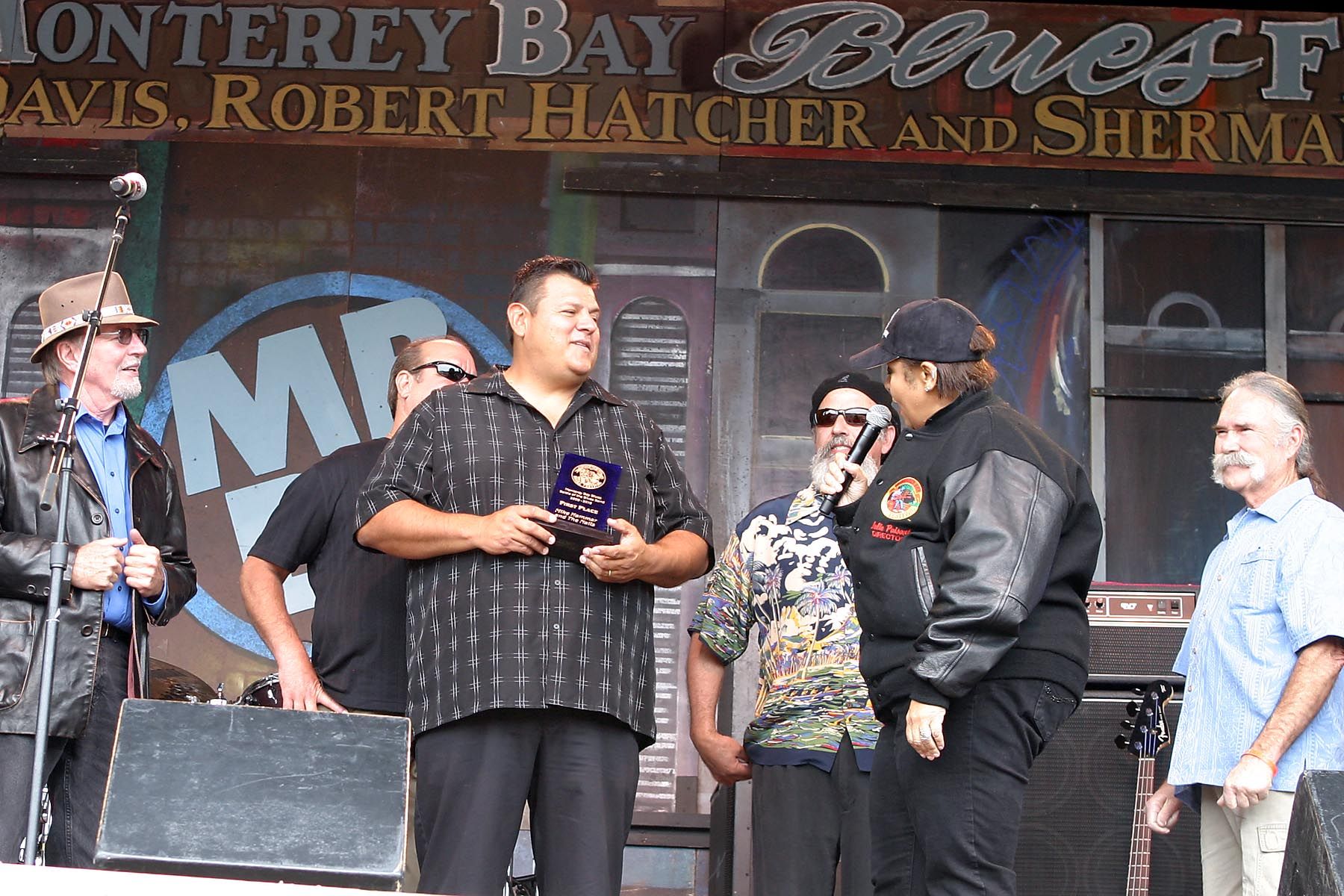 Allan "B3 Blues" Carroll - Hammond Organ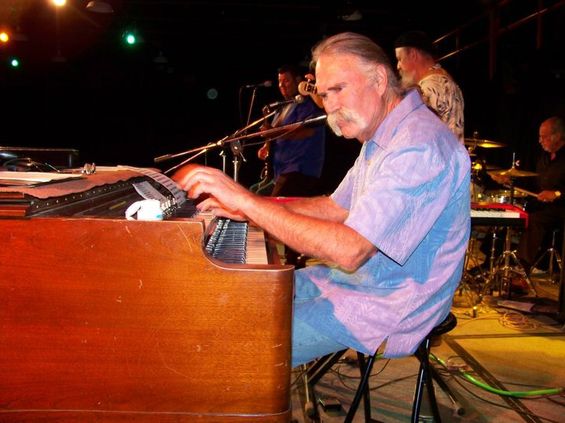 Allan "B3 Blues" Carroll grew up in a family of music, with his mother playing classical violin, his dad playing country swing guitar and bass, and his two sisters playing piano.  Allan's mother taught music lessons and led many church choirs, which gave Allan a rich musical start.  Allan's first instrument was trombone, which he began playing in 5th grade and he played in the marching band all the way through his senior year of H.S. and in the college stage band.  In his teens Allan also took up guitar and played in bands for youth dances as well as bass with his dad in country swing bands.  

Drafted in 1966, Allan returned from Viet Nam with a Purple Heart and Bronze Star from the '68 Tet Offensive.  After his stint in the service, he began attending college where he studied music, met other musicians and formed some popular local rock bands.  At that time, Allan realized there were plenty of guitar players, and he fell in love with the sound of the Hammond organ being used in the music of the 60s & 70s, so he took up Hammond organ.  

Allan began renting an organ to Monterey Jazz Festival in 1991, which grew to 3 organs on 3 stages per year.  He then started collecting and restoring Hammonds that were destined for the scrap pile.  Since then he has rented organs to many venues and festivals around the state.  One of the organs he restored was painted a beautiful blue and he had all the famous artists that played the organ autograph it.  The organ became so well known in the blues and jazz arena that Allan named his rental business "B3 Blues", a name that has stuck with him.

Over the years, Allan has played in rock, country, and blues bands, as well as a Christian blues band from Monterey, ca.(BC Blues). He still plays with B.C. Blues at recovery centers, prisons and other functions.  Allan joined Mike Hammar and The Nails in March 2005.  Discographies includes Hammond credits on  B.C. Blues CD 2001,   Hammond and vocal harmony on Lost in the Shuffle CD, 'Shuffle On' 2004, and Hammond on Mike Hammar and The Nails CD 'Recipe for the Blues' 2010.
Sparky Gehres - Bass Guitar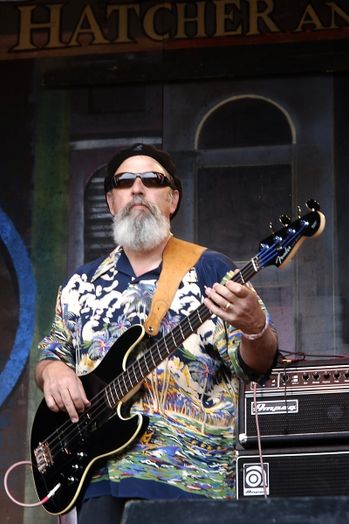 Sparky Gehres - Bio "coming soon"!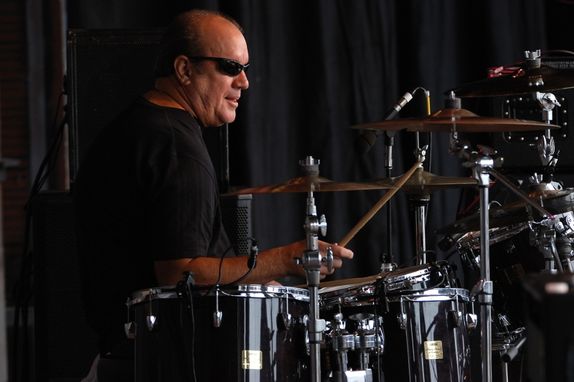 Greg Merino - Bio "Coming soon"!